Features
Georgia Southwestern Athletics assembles over 200,000 face shields amid COVID-19 pandemic
Georgia Southwestern's Department of Athletics is doing their part to address the nationwide shortage of protective masks and shields in partnership with Americus-based equipment manufacturer TSG Resolute. As of Friday, May 1, coaches, student-athletes and other helping hands have assembled over 200,000 face shields in just under 3 weeks helping to provide personal protective equipment (PPE) to those working on the front lines.
GSW's work is in addition to that already being done at TSG Resolute's facility, effectively increasing the amount of PPE being assembled and delivered to healthcare providers across the country. While the local business does not typically manufacture PPE, they have shifted their time and resources to meet the need.
Mike Leeder, GSW Director of Athletics, explained the project's simple beginning that one day Governor Kemp tweeted about TSG Resolute making these shields and the orders started to roll in. Reagan Barksdale, owner of TSG Resolute, in conversation with GSW President Neal Weaver, thought it would be a great opportunity to have the coaches pitch in after the Peach Belt Conference canceled the remainder of the spring season in mid-March.
"Usually, our role is to educate and to prepare people for the workforce, but during this crazy time, we are still a state agency, and the state needs our assistance," said Dr. Weaver. "GSW remains committed to our community and we have a local business that can help solve a problem so the partnership fits."
Learn more about the project here.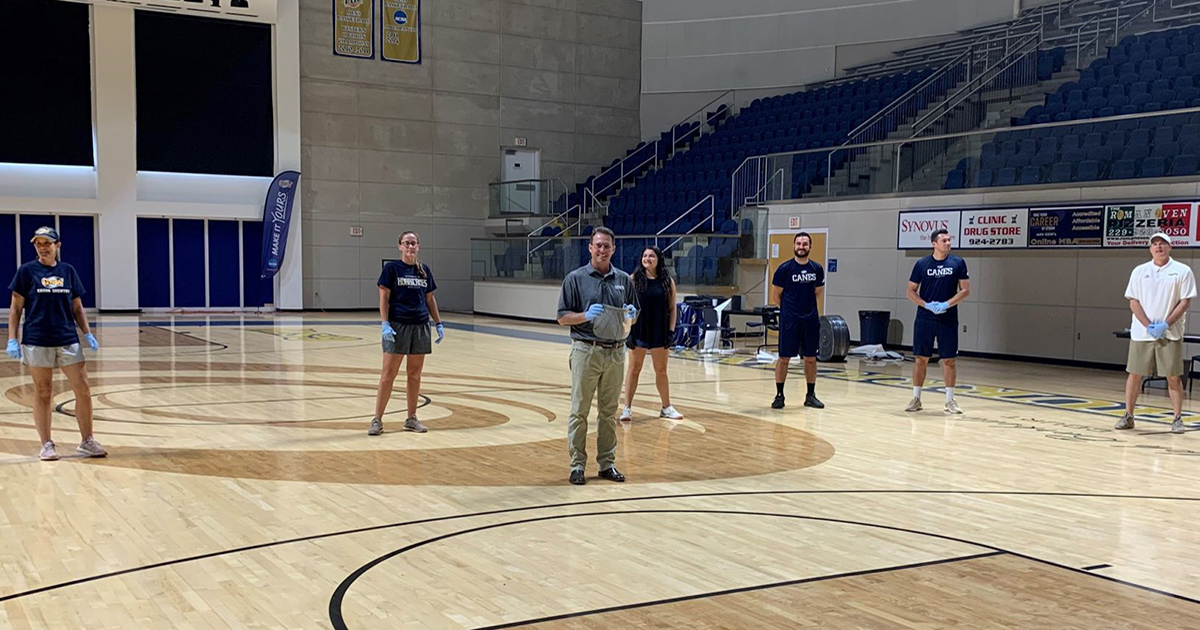 Georgia Southwestern State University named 2020 Best Value College in Georgia
GSW earned a spot as one of the Best Value Colleges in Georgia for 2020 by Textbook Rush based on the affordable cost of attendance and the reasonable early and established career earnings of graduates.
"With the rising cost of higher education and the uncertain times we're currently living in, affordability has become an increasingly important topic when making a college decision," said GSW President Neal Weaver. "Earning a college degree shouldn't cost a fortune, and it certainly shouldn't come with years of debt. We want to ensure that every student's path to college is not hindered or put on hold by this current health crisis."
In their search for best value colleges in Georgia, Textbook Rush looked at traditional four-year schools and identified which colleges provided the best opportunity to earn a good income post-graduation without breaking the bank to get there. Put another way, students who graduate from these colleges earn the most money relative to what they paid to attend.
Learn more here.
Georgia Southwestern donates over 5,000 pieces of critical PPE to local hospital and mental healthcare institution
GSW's College of Nursing and Health Sciences and Department of Public Safety recently donated much-needed personal protective equipment (PPE) to Phoebe Sumter Medical Center and Middle Flint Behavioral Healthcare. There's been a nationwide shortage of PPE during the COVID-19 pandemic, and GSW has been supporting local partners from the start.
The University System of Georgia (USG), in partnership with Governor Brian P. Kemp and Georgia Emergency Management and Homeland Security Agency (GEMA), requested the state's public universities and colleges to redirect any spare PPE, and other critical medical supplies, to healthcare workers fighting COVID-19 across the state.
GSW's public safety and nursing staff coordinated efforts to inventory and collect their supplies, which are typically used for everything from research and campus maintenance to nursing programs and on-campus health clinics. Before the supplies list made it to the USG, Phoebe Sumter and Middle Flint had already reached out for assistance.
Between the two entities, GSW was able to donate 4,000 gloves, 900 surgical face masks, 600 shoe covers, 600 hair covers, 300 polyethylene gowns, 75 surgical gowns and 75 N95 masks.
Learn more about the donation here.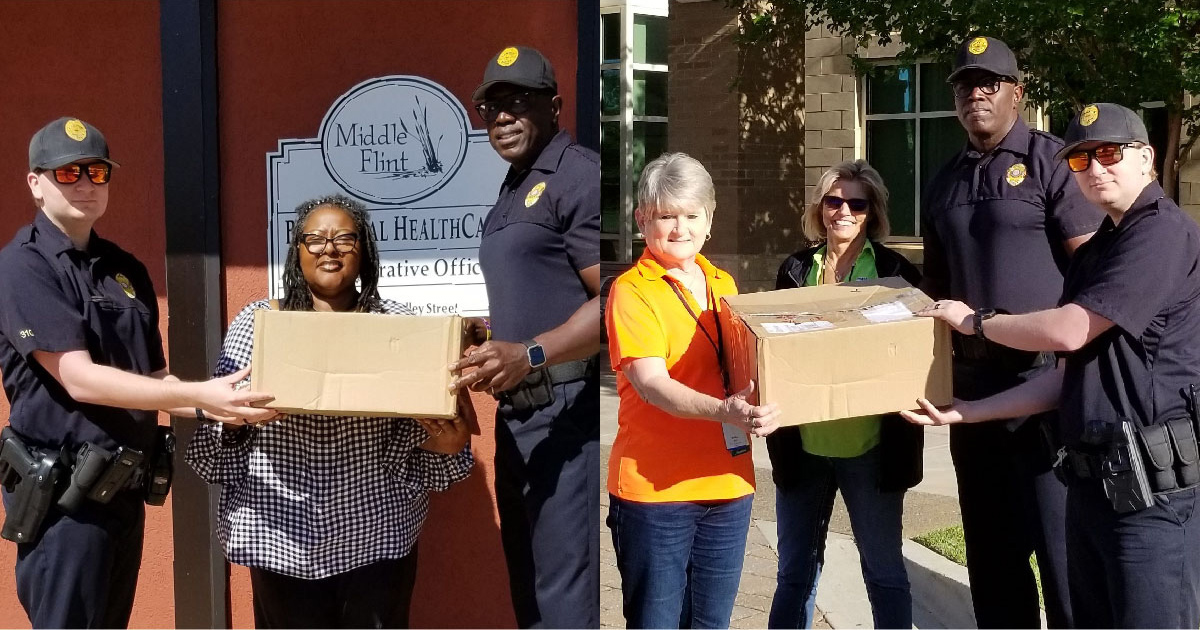 Student Recognitions
Golf team racks up post-season recognitions
Despite their season being cut short, GSW's golf team has racked up a number of recognitions for the 2019-20 season.
Vincent Norrman – 2019-20 PBC Men's Golf Player of the Year
Vincent Norrman – 2020 PING All-Region Southeast team
Saksit Jairak – 2020 PING All-Region Southeast team
Saksit Jairak – 2019-20 PBC All-Conference
Simon Estrada – 2020 PING All-Region Southeast team
Simon Estrada – 2019-20 PBC All-Conference
Elias Birkeland – 2019-20 PBC Men's Golf Team for Academic Distinction
BCM makes care packages for international students
After their spring break mission trip was cancelled due to COVID-19 concerns, students with GSW's Baptist Collegiate Ministry (BCM) are making care packages and weekly to-go dinners for international students who were unable to leave campus housing in March.
"Each care bag included a water, some treats, an encouraging note, and a devotion on Psalm 23," campus minister Brian Puckett explained. "College students will always find a way to keep reaching out, no matter the circumstances!"
Read more from The Christian Index.