Features
GSW reveals new name for student services building, Canes Central grand opening set for Feb. 19
Georgia Southwestern is set to open its newly renovated $3.4 million student services building later this month. Hurricane students will now be able to access essential student enrollment services under one roof at the one-stop shop, with the official new name of Canes Central.
Conveniently located in the eye of campus, Canes Central will house the offices of Recruitment and Admissions, Student Financial Aid, Student Accounts, and First-Year Experience. Students can receive application and registration assistance, seek face-to-face academic and college coaching, career advice, access financial aid information, guidance on bursar account, and receive tutoring services, among many other services.
"We wanted this building to be a place where students can connect with each other and GSW staff members focused on the support services needed to help navigate college," said Laura Boren, Ph.D., executive vice president for Student Engagement and Success. "Canes Central is the location for students to handle core enrollment operations, and will also serve as a gathering space complete with comfort, convenience and functionality. Every one of us at GSW are here for the students, and we want them to succeed. Much of that success will start right here in this building."
Learn more about Canes Central and the upcoming Grand Opening and Ribbon Cutting here.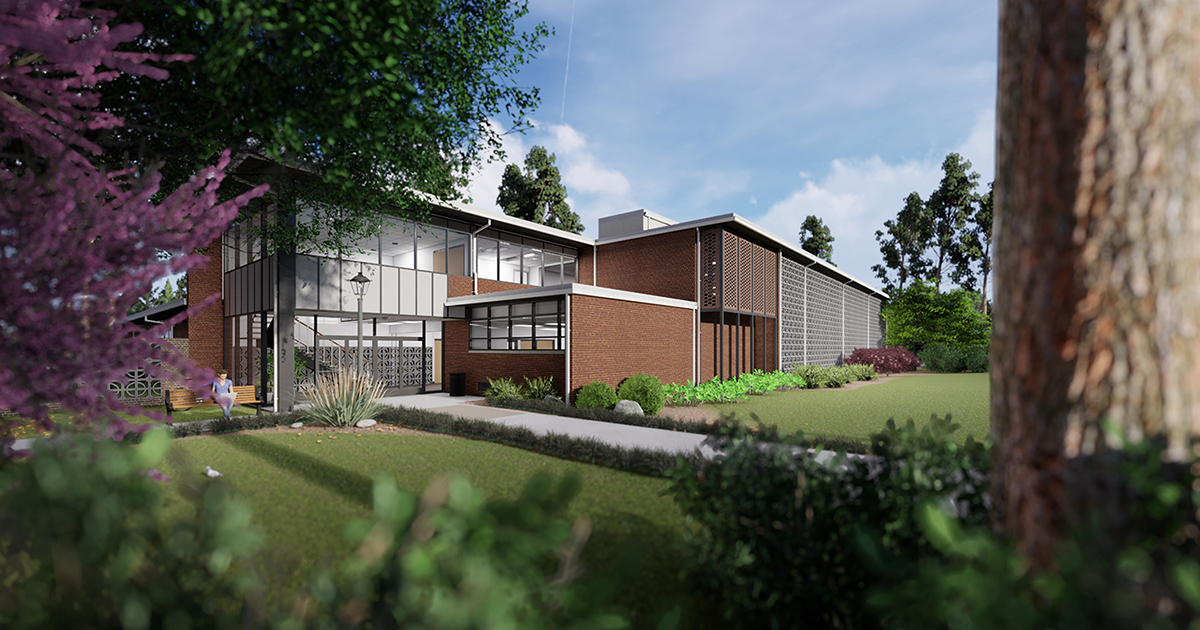 Michael Lewis, longtime GSW Public Safety officer, named new director
GSW recently named veteran GSW campus police officer Michael Lewis as the new director of the Office of Public Safety. Lewis served as interim director following the retirement of Chief Mike Tracy in July 2020.
"I feel very fortunate to have been selected for the position previously held by Chief Michael Tracy," Lewis said. "Working with him day in and day out to strengthen the department gives me the advantage of having the blueprint needed for continued growth."
Lewis has served GSW's campus for 9 years, having first joined Public Safety as an officer in June 2012. He was promoted to sergeant in May 2016 and served as interim director for four months before being named director.
Learn more about Chief Lewis and his vison for the department here.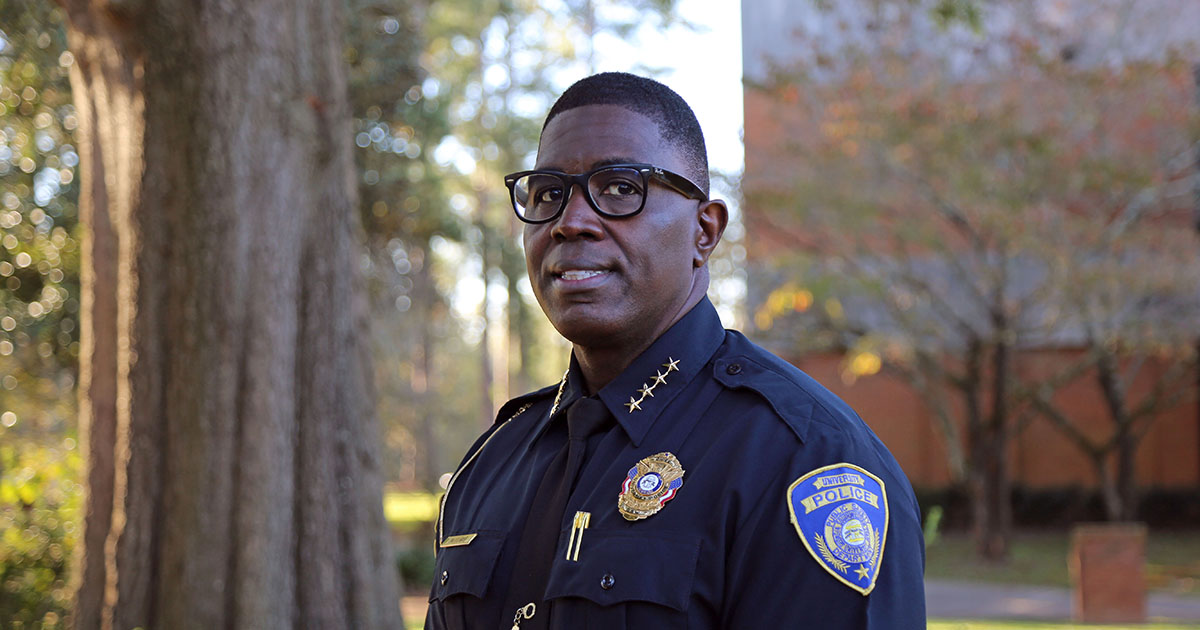 GSW and Georgia Piedmont Technical College sign new agreement for Long-Term Care Management Program
Georgia Southwestern and Georgia Piedmont Technical College signed a new articulation agreement which is designed to ensure a smooth transition from associate degree programs at GPTC to GSW's Long-Term Care Management (LTCM) program.
"We are excited to partner with Georgia Piedmont Technical College in educating the caregivers our aging and disabled communities desperately need," said GSW President Neal Weaver. "We hope that in simplifying the transition from institution to institution, more students are encouraged to pursue long-term care as a career."
Graduates with the LTCM degree will have the managerial, budgetary and communication skills critical to the health management field. The degree prepares graduates to assist patients and families to connect with community resources, transition from hospital to home, and manage the care of residents in an institutional setting.
Read the full story here.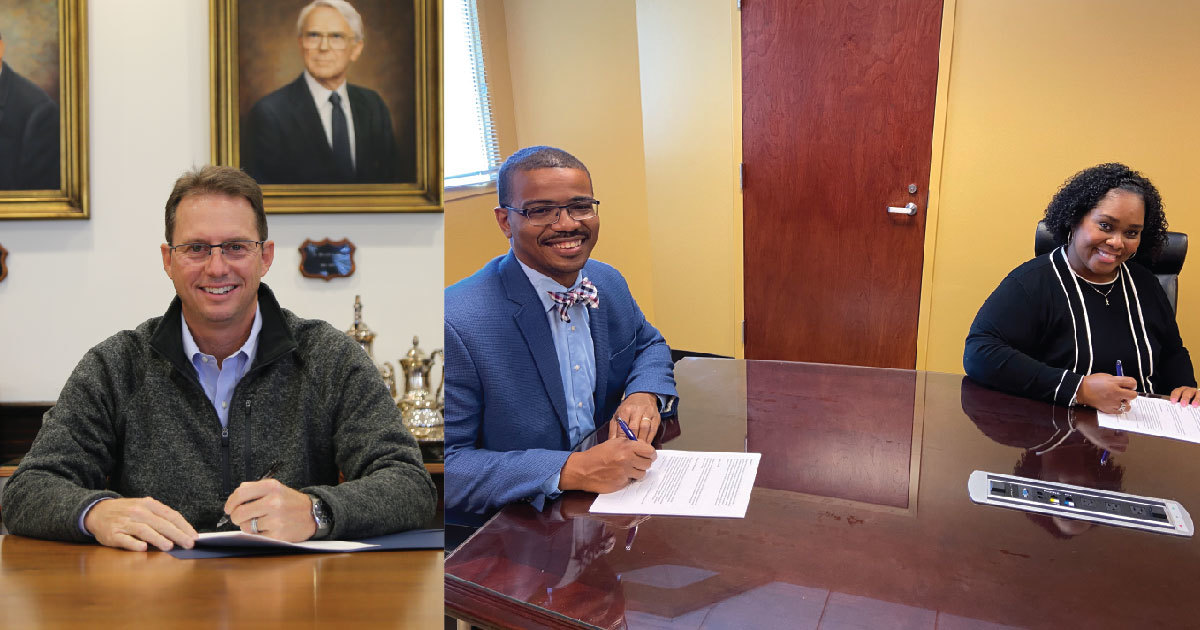 News
Georgia Southwestern hosts 41st annual MLK Convocation
GSW hosted its 41st annual Martin Luther King, Jr. Convocation virtually on Wednesday, Jan. 27 with Reverend Jane E. Thomas, Presiding Elder of the Fort Valley-Savannah Episcopal District, serving as keynote speaker. This year's theme was "The Dream that Changed the World." Thomas gave a dynamic speech about Dr. King's dream, his faith, and where we as a society go from here.
Although this year's program was the first to be held virtually, the program still carried all the traditional speakers and tributes to Dr. King. The ceremony also included performances from GSW students Brandon Thomas and Lorelle Carey as well as Albany State alumna Cassandra Harrell.
The ceremony is available on demand at youtube.com/georgiasouthwestern, and the full photo album is available of GSW's Facebook page.
GSW receives $11K grant from the Governor's Office of Highway Safety to promote alcohol awareness
GSW is proud to announce the receipt of $11,185 to participate in the Governor's Office of Highway Safety (GOHS) Georgia Young Adult Program (GYAP). The GOHS addresses young adult driver crashes, injuries and fatalities, and partners with colleges and universities throughout the state to implement this program.
"The Governor's Office of Highway Safety is committed to changing the tragic trend of young adult driver deaths in Georgia," said GOHS Director Allen Poole. "We're here to make changes and I believe the students at Georgia Southwestern State University can help us achieve the goal of lowering driver, crash, injury and fatality rates statewide. Who better to address the challenges and dangers facing young adults than their peers? I'm confident these students can convince their peers to be safer, more conscientious drivers."
Learn more about the GOHS grant here.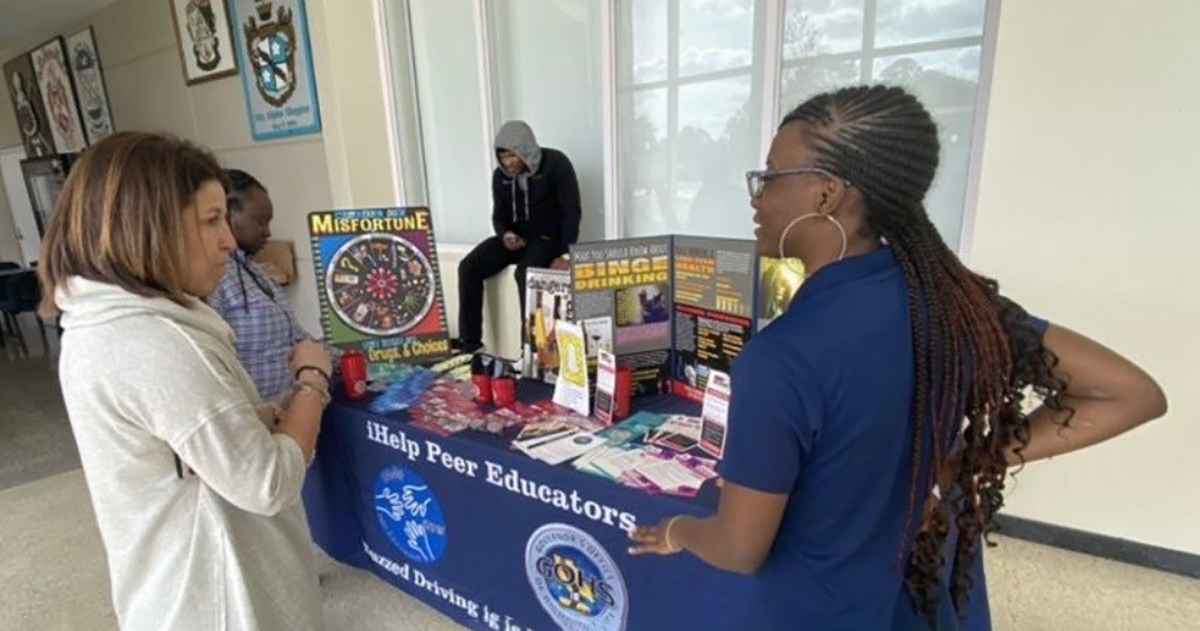 Student Recognitions
2021 Thunder Camp Student Directors announced
The Division of Student Engagement and Success has announced three Thunder Camp Student Directors for the 2021 program. Thunder Camp is GSW's extended orientation program for incoming freshmen students.
Jamey Fowler is from Camila, Ga. and is a Human Resource Management major. Jamey previously served as a Thunder Camp Counselor for Thunder Camp 2020. He looks forward to creating a positive growth environment for the campers and helping the new members of the Hurricane family start their four years here off with a great start.
Chavis Dunbar is from Morrow, Ga. and is majoring in Nursing. Chavis also served as a Thunder Camp Counselor for Thunder Camp 2020. She looks forward to creating a spectacular experience to get the new Canes' freshmen year off to an amazing start.
Madison Hobby is from Bonaire, Ga. and is a second year Marketing major. She is excited to dive into camp wholeheartedly and not only help new freshmen adjust to college life, but also to learn more about her fellow Hurricanes.
LSAMP scholars selected
Isabel Alcantar of Fort Valley, sophomore Biology major; Kenneth Daniels of Sylvester, freshman Chemistry major; Chelse' Perry of Americus, senior Biology major; and Montavious Russell of Thomaston, sophomore Computer Science major, were selected as scholars for the Southwest Georgia LSAMP Alliance. The scholars are provided financial support in addition to academic and research support through faculty mentoring, research internships, group meetings, annual conferences, and graduate school preparation.
The Southwest Georgia LSAMP Alliance, is a collaborative research project funded by the National Science Foundation Louis Stokes Alliance for Minority Participation (LSAMP), under Grant No. HRD-1817519, with the goal of transforming the STEM learning environment by significantly increasing the number of underrepresented minority (URM) majors graduating with baccalaureate degrees in STEM disciplines and entering graduate STEM programs.
Education students present at council meeting
Two Education students gave presentations at the College of Education's Superintendent Advisory Council Meeting on January 11, 2021. Fall 2020 graduate Sealy Pierce (left) presented on Student Teaching Internships, while current student teacher Margaret "Meg" Levie (right) presented on the College of Education's Friday Only Program.
The biannual Superintendent Advisory Council Meetings bring partnering school superintendents to campus to discuss teacher preparation and to receive feedback from the school districts on the processes of GSW's education programs.
LSAMP scholars and faculty participate in the LSMRCE 2020 Annual Conference
Chelse' Perry and Isabel Alcantar, GSW scholars in the Southwest Georgia LSAMP Alliance, as well as Dr. Samuel Peavy, professor of geology, and Dr. Michele Smith, professor of chemistry, attended the Louis Stokes Midwest Regional Center of Excellence (LSMRCE) 2020 Annual Conference. The conference was held virtually on November 6-7, 2020.  This year's theme was "Broadening Participation in STEM: Pivot, Adapt, and Thrive." The conference included keynote presenters sharing success stories, interactive sessions for undergraduate students preparing for a future STEM career or graduate program, networking and mentoring opportunities, and undergraduate/graduate research presentations. 
Chelse' presented a poster "Investigating the Effects of Migration on Strike Related Bird Mortality" during the undergraduate virtual poster session.  Her research was supported by the National Science Foundation under Grant No. HRD-1817519.
Jordan Ford named AAMI Student of the Month
Jordan Ford, administrative assistant for GSW's AAMI, has been named the January 2021 AAMI Student of the Month. A native of Thomasville, Ga., Jordan is a junior Computer Science Major with a concentration in Information Tech Multi-Media.
"Jordan has performed his duties extremely well as we negotiate the pandemic with caution and care," said AAMI Dirctor Ervin Anderson. "He is a dedicated worker who has shown the ability to complete task and work independently. He has the drive to reach his goal of graduation and succeed in his chosen profession."
Publications
Kutzler publishes book review
Dr. Evan Kutzler, assistant professor of history, was invited to review "Lincoln's Lie: A True Civil War Caper through Fake News, Wall Street, and the White House" by Elizabeth Mitchell in the Los Angeles Review of Books.
The Gold Hoax at the center of "Lincoln's Lie: A True Civil War Caper Through Fake News, Wall Street, and the White House" exemplified the uncertainty of this era and the challenge of controlling misinformation. When a teenager delivered a fraudulent presidential proclamation about a new draft of 400,000 more Union soldiers at 3:30 a.m. on May 18, 1864, newspaper night managers quickly decided whether to publish it or not. Only two newspapers — the New York Journal of Commerce and the New York World — took the bait. "Every New Yorker was sure to tremble at a renewal of the draft," Elizabeth Mitchell writes, "given that Lincoln's first draft, less than a year before, had turned New York's streets into blood-soaked, charred avenues of terror when the citizenry rebelled." The four-day draft riots in July 1863 left more than 100 people dead and intensified distrust between the city's Irish population and the wartime government.
Read Kutzler's full review of "Lincoln's Life" here.
New Hires, Promotions & Retirements
Travis Crafter joins Student Rights and Responsibilities
Travis Crafter joined the Office of Student Rights and Responsibilities on October 16, 2020 as a Coordinator. He is tasked with the advancement of student engagement and success by promoting a campus culture of social responsibility, well-being, and safety. This position serves as a primary point of contact for student wellbeing and crisis response, as well as the administration of the Student Code of Conduct.
Travis is a Licensed Professional Counselor. He received his Bachelor of Arts (Sociology, minor Religious Studies) degree from Georgia State University and Master of Arts (Counselor Education) degree from the University of Central Florida. He was previously employed by McIntosh Trail CSB, Upson County Counseling Center. In his role at this agency, he coordinated and provided services to adults and adolescents from diverse backgrounds at different stages of mental illness and substance abuse/dependency. He actively volunteers with organization such as Dissipating Disparities Inc., which is nonprofit organization focused on dissipating disparities among minorities in array of areas to include but limited to educational, social, financial, and mental/physical health issues.